Setup: Real Geeks to Follow Up Boss Integration
---
NOTE: This integration is best set up in an Incognito Window on your Chrome browser
---
Setup Instructions:
From your Real Synch dashboard, click + Add Integration: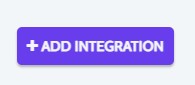 Select Real Geeks as your Source and Follow Up Boss as your Target: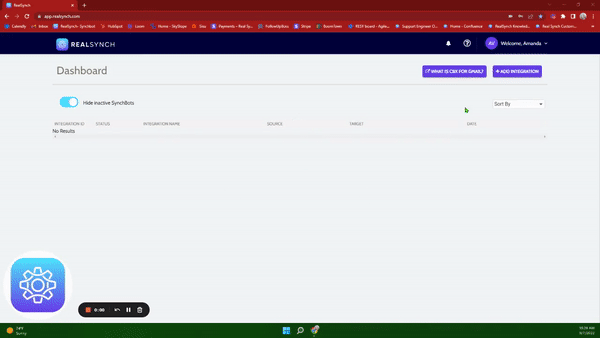 Click Instructions on the Real Geeks icon and follow along:
Click Connect on the Real Geeks Source, Generate API Key, and Copy:
Click Configure Destinations:
Select the Real Geeks website:
On the next screen, select Custom API near the bottom of the screen: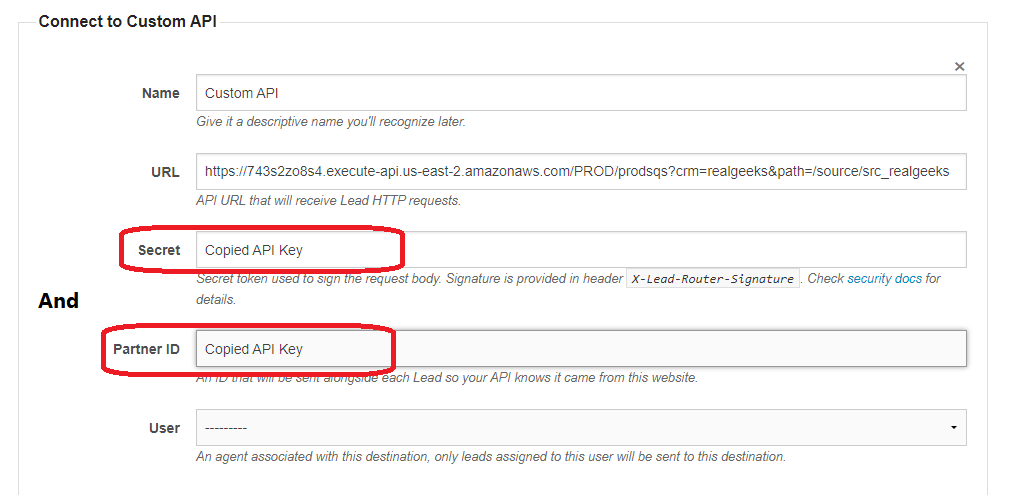 VERY IMPORTANT: The hexadecimal number below the slider is your Site UUID. Copy it, click Save, and then paste it into the Setup under Site UUID to complete your setup.

Click Close, and the integration will self-verify during the testing.
---
Next, click Instructions on the Follow Up Boss icon and follow along:

Click Connect > Fill in your Owner API Key > Click Verify and Close: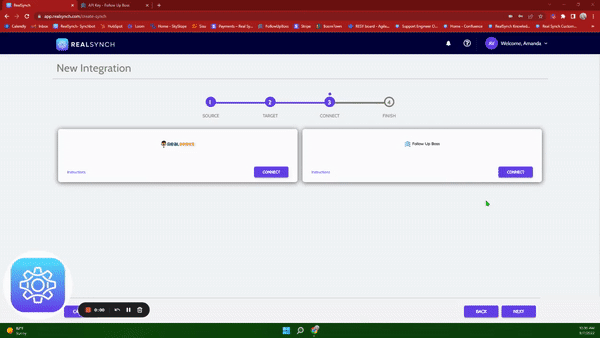 The Source connection will self verify during testing, and the Target connection should now display as Verified > Click Next and Activate: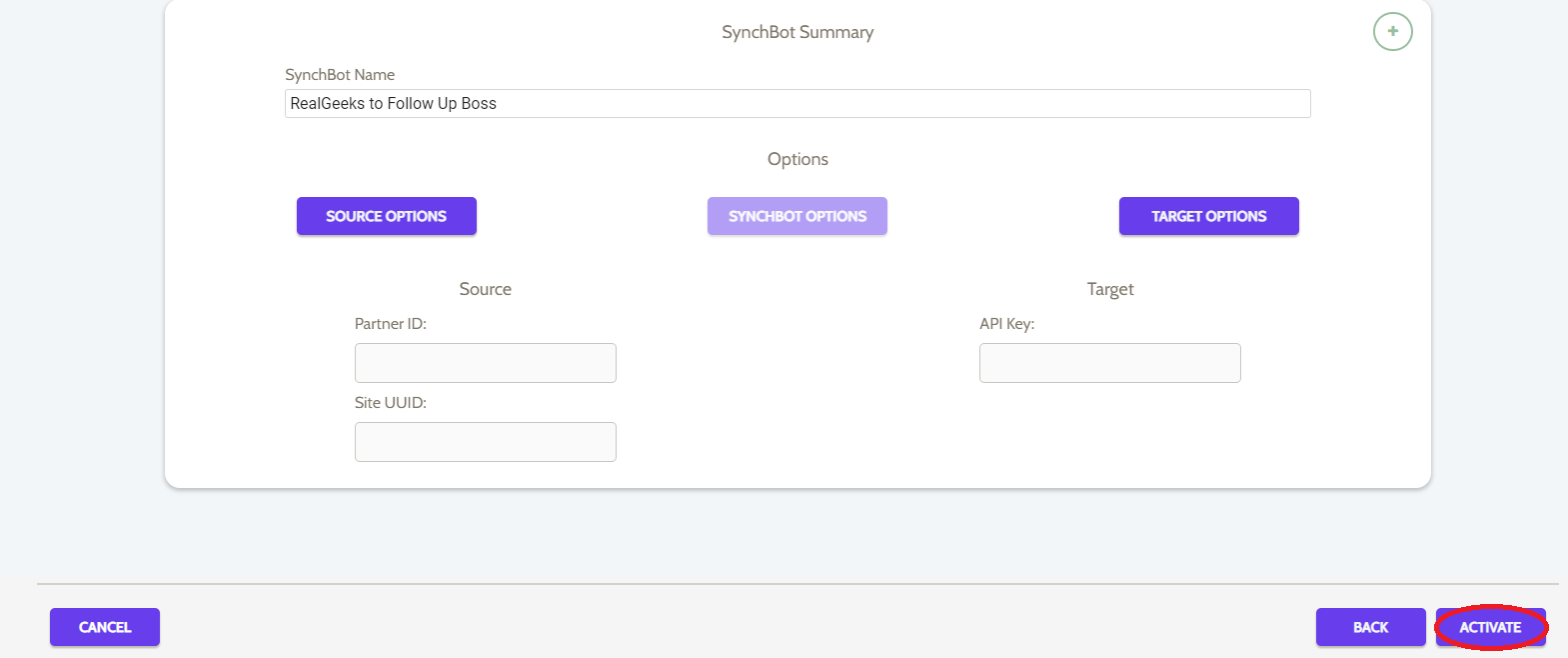 Your integration is now active! You can access and update your Integration's Source and Target Options by clicking the wrench icon next to the Source and Target on the Real Synch dashboard.
---