Setup: Sisu to BoomTown Integration
---
Setup Instructions:
From your Real Synch dashboard, click + Add Integration:
Select Sisu as your Source and BoomTown as your Target:
Click the Instructions on Sisu icon and follow along:
Click Connect > Fill in your Team Name and Token > Click Verify > click Close:
To find the Team Name and Token info in Sisu: Click Admin > Team Settings > API Credentials:
Next, click the Instructions on BoomTown icon and follow along:
Then click Connect > Click Verify > Login to BoomTown on the page presented and grant access > click Close:
Both Source and Target connections should now display as Verified > Click Next and Activate: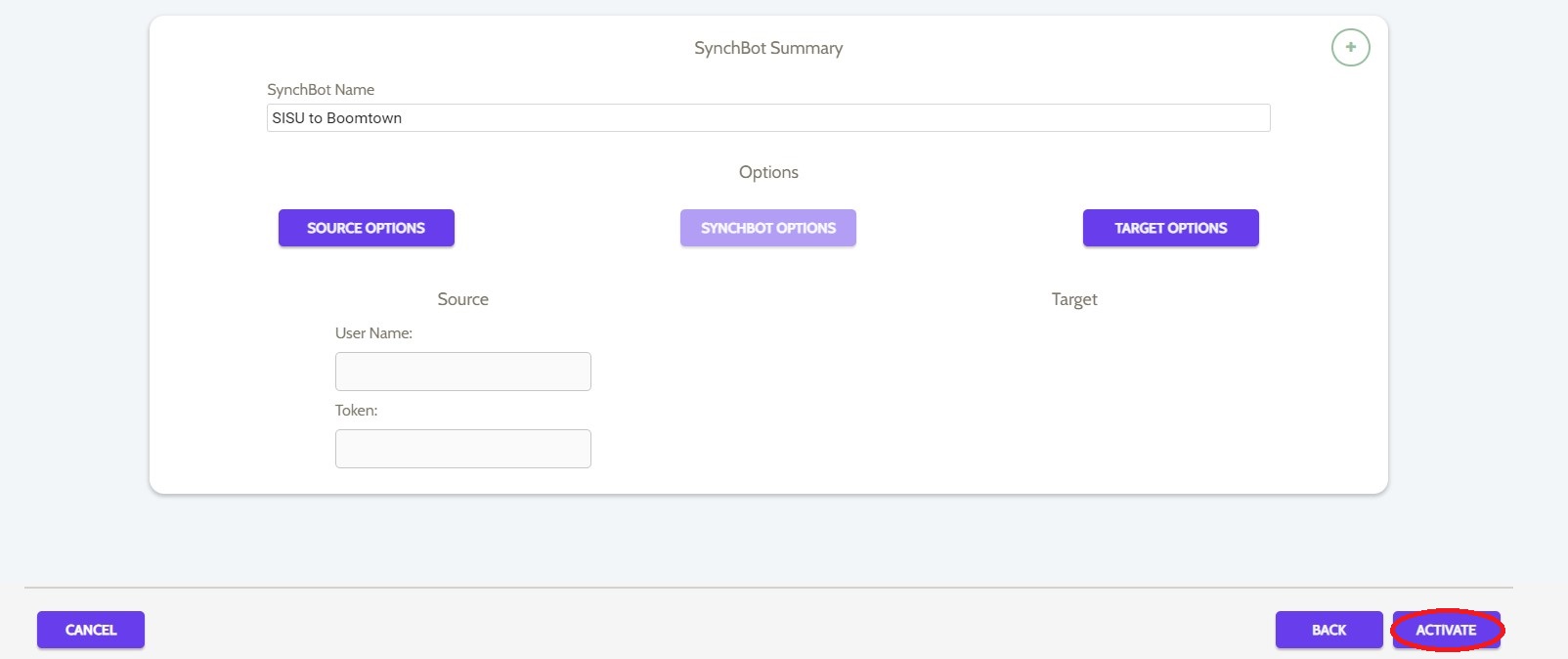 Your integration is now active! You can access and update your Integration's Source and Target Options by clicking the wrench icon next to the Source and Target on the Real Synch dashboard.
---
Transactional Data:
Turn on the Sisu to BoomTown integration to keep dates and numbers in sync between Sisu Transactions and BoomTown Transactions.



Once a lead comes over from Sisu, this integration can create a Transaction in BoomTown. In order for this to happen, you must have given values for the following fields in Sisu: First Name, Last Name, Address, Postal Code, City, State, Transaction Amount, and Signed Date. Once these fields are filled, a Transaction will be created in BoomTown, if it does not exist already.



This integration has a minimal five minute lag time to show up in your BoomTown system.


*please read the important info below to understand how the integration works*


This integration requires the BoomTown subscription plan of Grow or Advanced.



To utilize Real Synch via a BoomTown Core Subscription Plan, contact BoomTown support to request API access for Real Synch integration purposes (BoomTown requires Core Users to pay a one-time fee of $100; access is generally granted within one business day).



This integration requires Boomtown and Sisu User login email addresses to match exactly between systems.
---
---